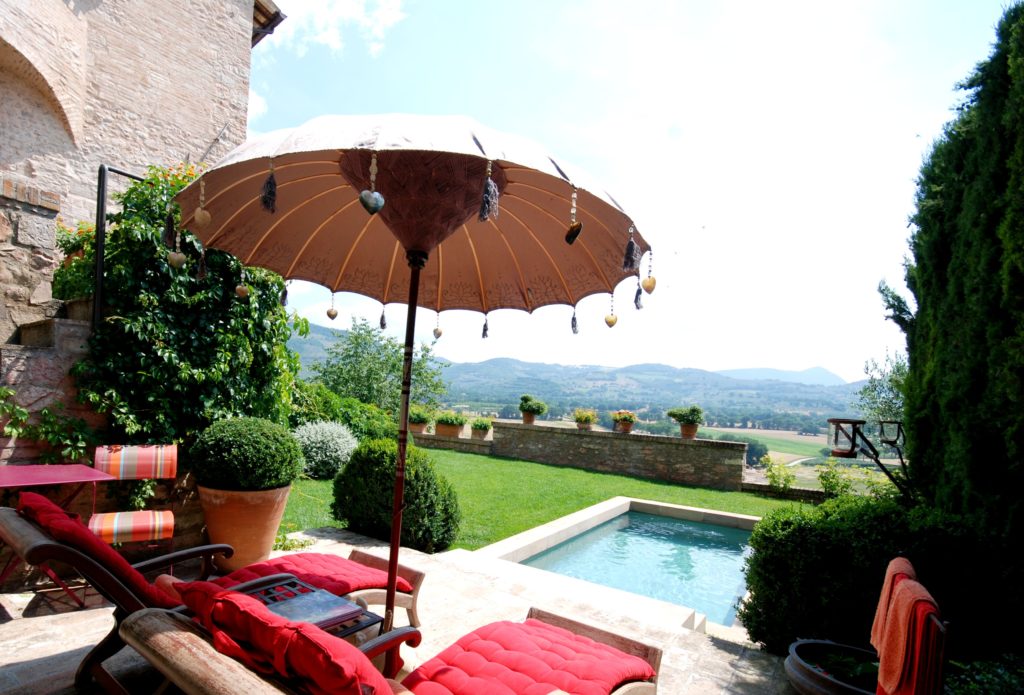 Buonanotte Barbanera, Italy, Umbria, 4 bedrooms, private pool
Only two hour drive from Rome and just 8 kilometres from Assisi, the birthplace of St. Francis. Here is an enchanting hillside town called Spello. Quiet and elegant with excellent restaurants, home of famous Umbrian cuisines, fine wines and of course historic buildings.
Unobstructed views of the countryside beyond, especially wonderful at sunset. The pool is set back and to the side of the villa, while lush green lawns, cool underfoot, provide plenty of space for sunbathing or entertaining. Planted with roses, olives and cypress the garden is a quiet contemplative place, an oasis in the true sense of the word.
Stay inspired and find out more about The Buonanotte Barbanera! Details.