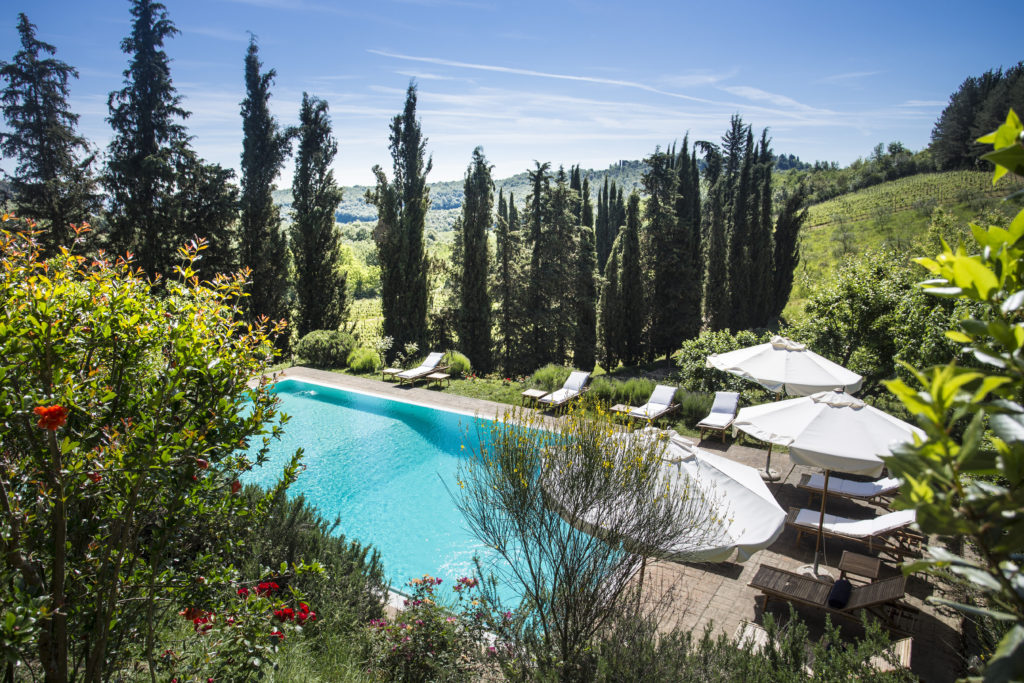 Villa Vallebuia – Luxury Villa Rental in Tuscany, for 10 people, 5 bedrooms
The private and exclusive setting of Villa Vallebuia in Tuscany offers peace of mind to friends and families who wants to enjoy comfort and security amid a stunning location. This wonderful holiday villa has its own vineyard and olive groves, set on a private 14 hectares of private land, all for you on your next Italian holiday! The area is really quite, able to offer a great privacy, even if at walking distance from the village.
The estate has a total of 5 bedrooms. The main house can sleep 8 guests plus an outbuilding few metres from the house which can sleep 2. The interiors of the house are perfectly suited with a large living room, dining room and kitchen complete with all modern amenities. Villa Vallebuia is smartly furnished, with antique furniture, old carpets and precious objects, still with great attention to the country feeling of an old stone house plunged in the most typical Tuscan landscape, and great attention has been taken to guests comfort in all the house.
In front of the house there is an infinity swimming pool of 14 x 7 metres overlooking the vineyards. Between the house and the pool there is a large and comfortable place for dinner "al fresco".
Reserve Villa Vallebuia! Click here.